A well-known crypto analyst on Twitter who goes by the name Ali took to the platform this morning to share some of his observations about the leading altcoin Ethereum (ETH). According to the post, there has been an increase in ETH's active users, transaction volume, and blockspace demand. The analyst indicated that this could be indicative of healthy ETH network adoption.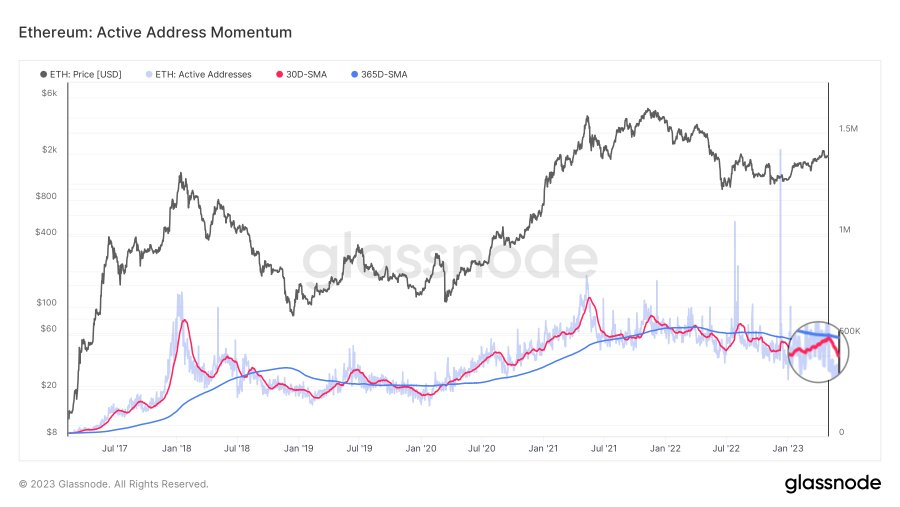 Ethereum: Active addresses momentum (Source: Twitter)
Meanwhile, the analyst also shared that the monthly average of active ETH addresses has been rejected by the yearly average. This, according to the analyst, suggests weak network fundamentals and reduced utilization.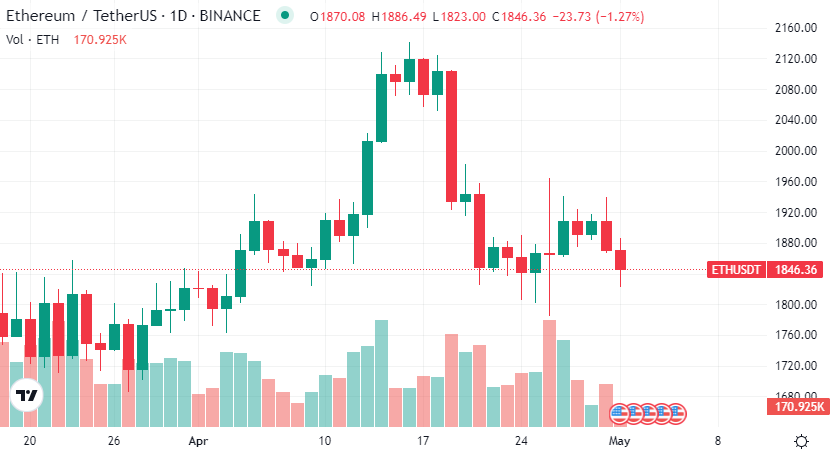 Ethereum / Tether US 1D (Source: TradingView)
In related news, ETH has made it onto CoinMarketCap's trending list and occupies the number 9 position on the list. Despite ETH trending, the crypto market tracking website indicates that the leading altcoin is currently trading hands at $1,847.78 after a price decrease of 3.17% over the last 24 hours.
This comes after the altcoin was able to set a daily high of $1,938.42 and a low of $1,829.41. The crypto's decrease in price did, unfortunately, lead it to weakening against its biggest competitor Bitcoin (BTC) by about 0.65% since yesterday. At press time, ETH's 24-hour trading volume stands at $8,579,747,921 after an increase of more than 80%.
Over ETH's longer time frames, the crypto is still mostly in the green. ETH is up by 0.52% over the last seven days and is still in the green by about 1.19% over the last month. The altcoin's price did, however, suffer a loss of 0.06% over the last hour of trading.
Disclaimer: The views and opinions, as well as all the information shared in this price analysis, are published in good faith. Readers must do their own research and due diligence. Any action taken by the reader is strictly at their own risk. Coin Edition and its affiliates will not be held liable for any direct or indirect damage or loss.